We harness the power of the digital age for your brand, crafting consumer experiences that drive action.
We're experience designers with a deep understanding of the user, the technologies they interact with, and the relationships we can create on your behalf. We develop integrated marketing solutions without channel bias to give you maximum reach and reach your brand goals. The outcome is more qualified enquiries, leading to more sales with the same budget.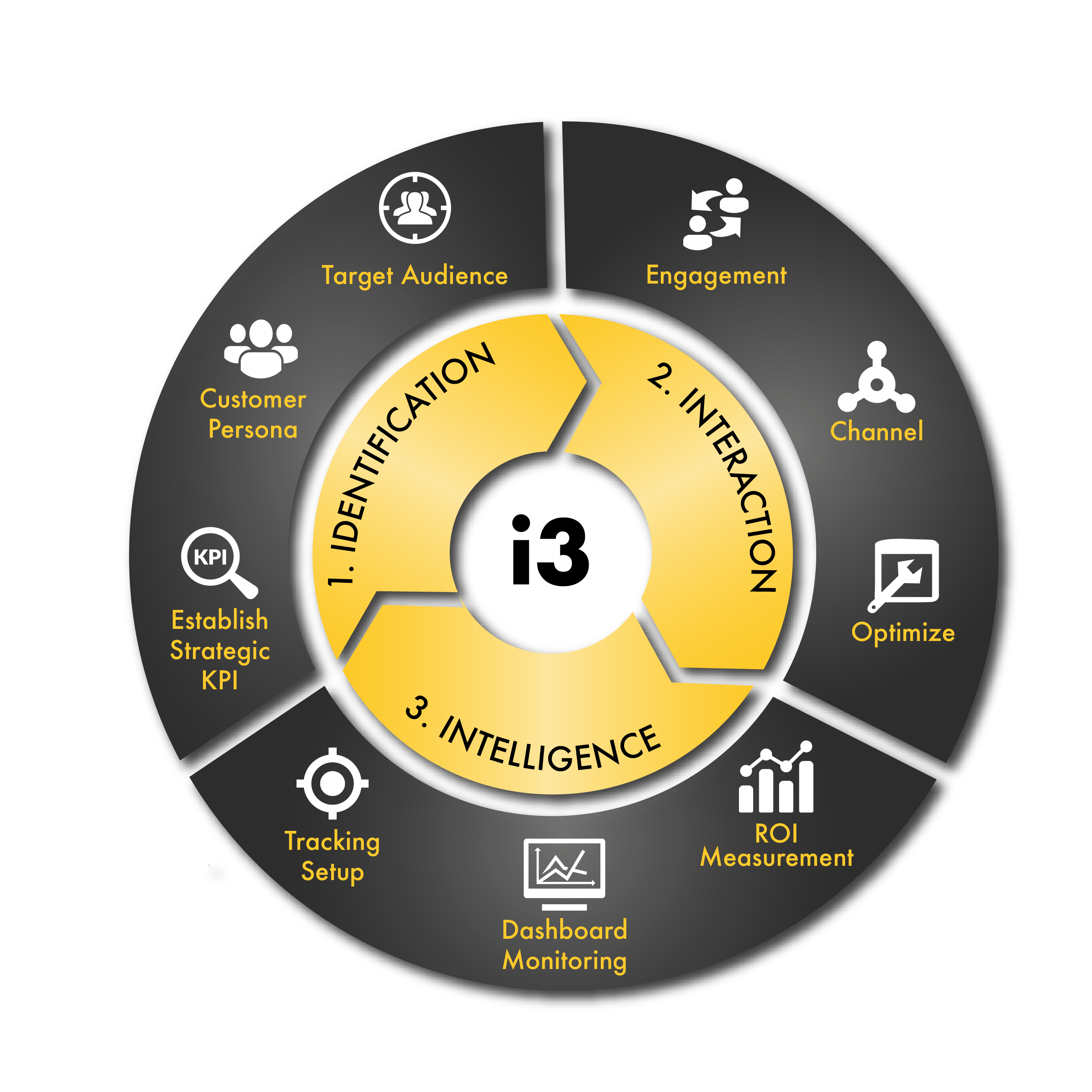 Our proprietary i3 Framework forms the foundation of any multichannel marketing campaign at Visibiliti.
Phase 1: Identification
Zoom in on your customers

Map your target audiences demographically and psychographically

Dig into their motivations, feelings, behaviour, fears and aspirations

Understand what makes them tick, how they search, behave online, where they visit and what attracts them

Delineate their pain points and the challenges that keep them up at night

Uncover your white space

Define your unique selling point and value propositions

Crystallise your campaign strategy

Identify your digital marketing goals

Position your products and services in the best way possible to meet your customers' needs and overcome their challenges

Establish your campaign objectives, tactics and strategic KPIs
Phase 2: Interaction
Determine your channel mix (Facebook, Google, Youtube, Instagram, etc) based on the insights from Phase 1

Create content that will resonate most with and convert your audiences (words, visuals and videos)

Optimise and repeat to lower cost and maximise returns
Phase 3: Intelligence
A/B test your ad copy, landing page copy, visuals and videos

Track web and phone conversion in real time

Monitor your customers' behaviour on your landing page via video