Little Footprints Preschool provides high-quality yet affordable childcare and early learning programmes such as Infant Care, Early Years and Preschool programmes for children aged 2 months to 6 years.
Little Footprints Preschool hosts an Open House event every quarter as a way for parents to learn more about the school's curriculum and tour the facility.
Multi-Channel Marketing - How we managed to exceed the client's expected number of leads

using only 75% of the given timeframe
1. Set up of conversion tracking
For accurate tracking of the leads on their website, we added quality conversion tracking events such as form submissions and phone calls to boost the campaign's effectiveness.
2. A/B testing on Facebook Marketing
Conducted A/B testing by delivering our ads to various groups of audiences, ranging from generic interest targeting to lookalike audiences. We also wrote and tested adcopies of different angles to identify the angle that generated the most conversions.
3. Crafting effective and relevant campaigns on Google Ads
Through in-depth research and planning, we constructed highly relevant campaigns and keywords on Google which led to the greater exposure of Little Footprints Preschool to potential parents.
4. Using tailored solutions to meet our client's needs
Location targeting was set up upon recognising the positive impacts, bringing us over 600 leads alone.
Through the above implementations, we improve the campaign performance by utilising the media budget effectively to help our client generate the maximum amount of leads at the lowest cost possible. Ultimately, we exceeded our client's expectations by achieving our KPI of 2,540 qualified leads in just 9 months instead of 12 months.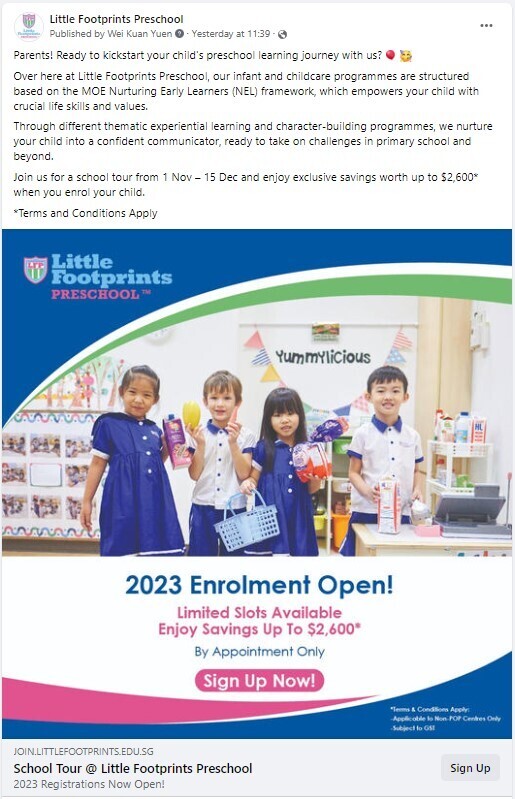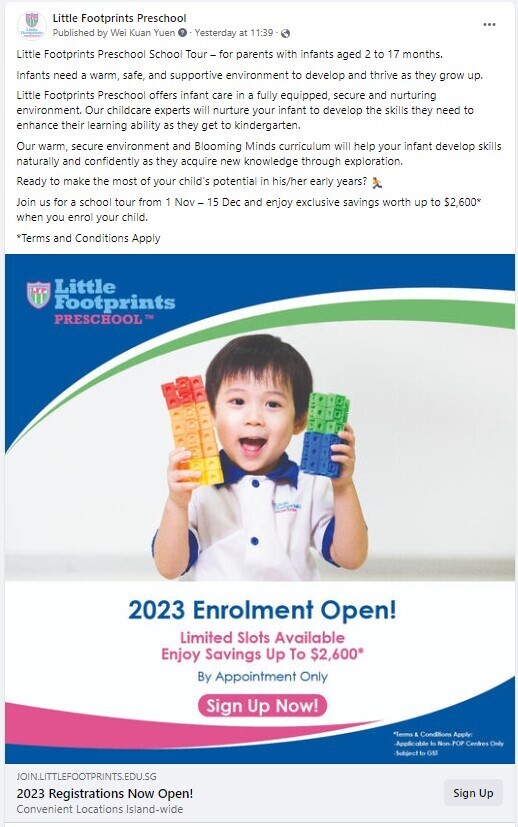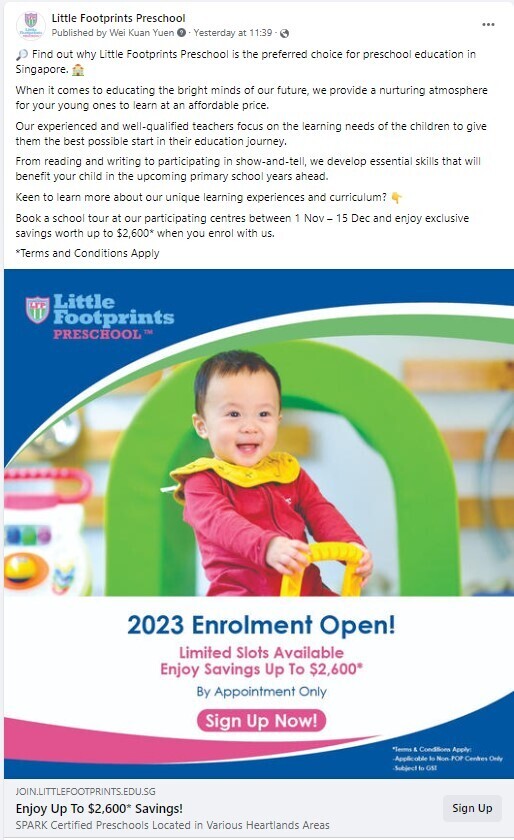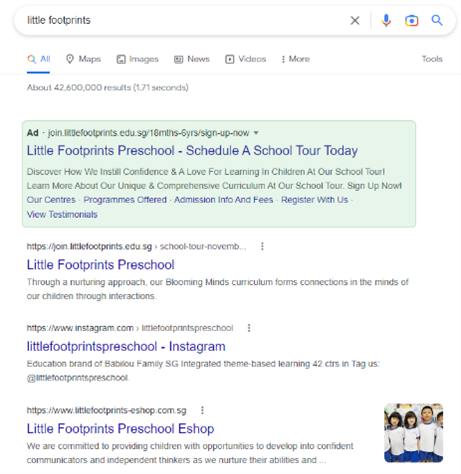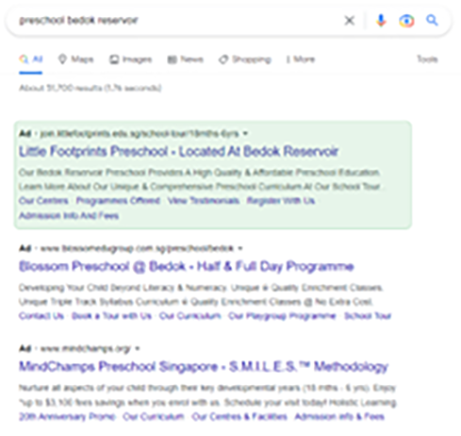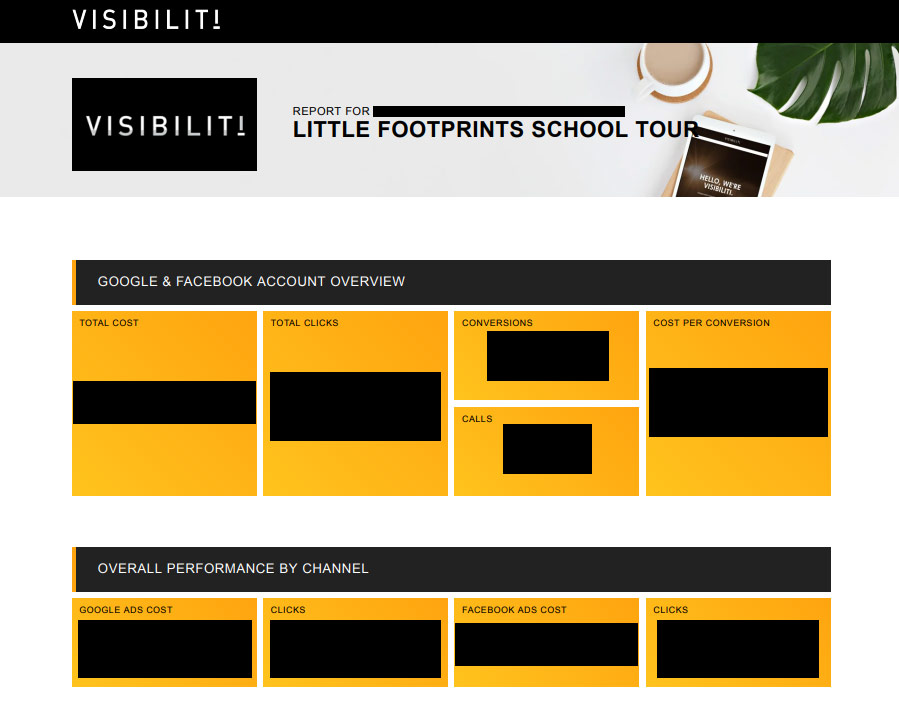 With the detailed insight of a real-time reporting dashboard we provided to them, they can have a fully transparent performance insight of the different channels and understand the overall effectiveness of the campaigns.
Achieve your business goals with qualified leads and sales today!
Get in touch with us here