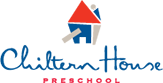 Chiltern House Preschool is named after Julia Gabriel's parents' home in England. It offers full childcare services within a comprehensive preschool curriculum.
Every quarter, Chiltern House Preschool will have an 'Open Week' for parents who are choosing a preschool to find out more about the school's curriculum as well as tour the premises.
The response to 'Open Week' plays a key role in the number of yearly enrolments in Chiltern House Preschool.
Multi-Channel Marketing to achieved


a low average cost per lead of $45
1. Set up conversion tracking
To ensure the accuracy of leads, conversion tracking events have been added to their website. Additionally, we set up call tracking to ensure that phone enquiries are correctly tracked too.
Conducted A/B testing to identify the best creatives and angles for various ads. Various targeting options were also tested, including generic interest targeting and lookalike audiences.
3. Google Search Engine Marketing
Developed a structured theme of Google keywords to increase their visibility, reach out to more parents and boost lead quality.
Expanded our reach and raised brand awareness by brainstorming and creating TikTok videos aligned with current trends and brand guidelines.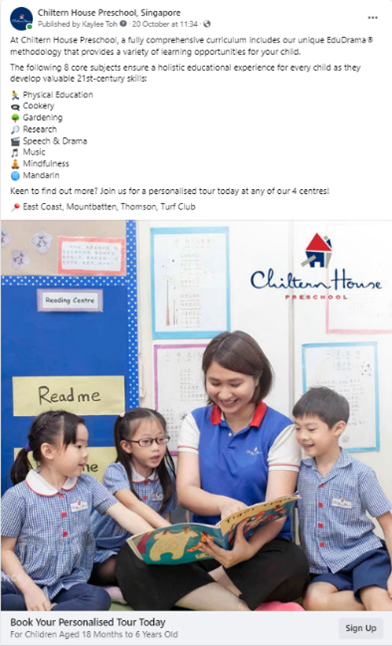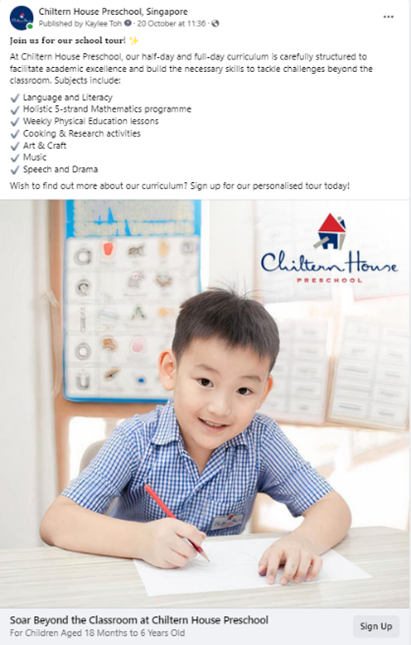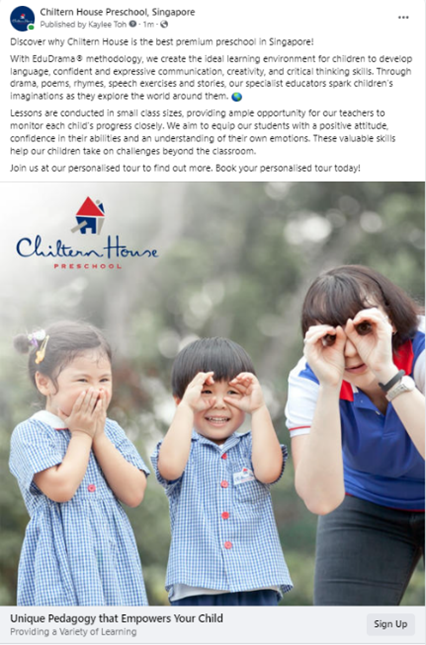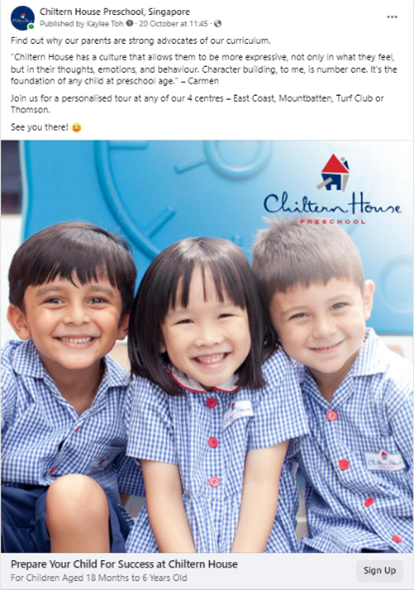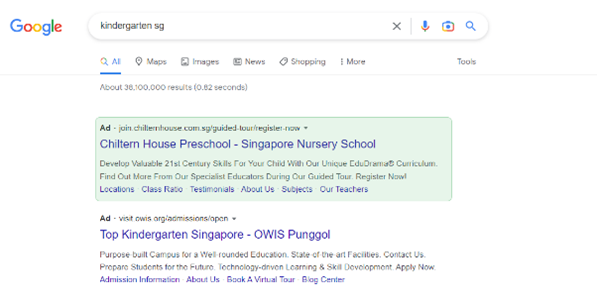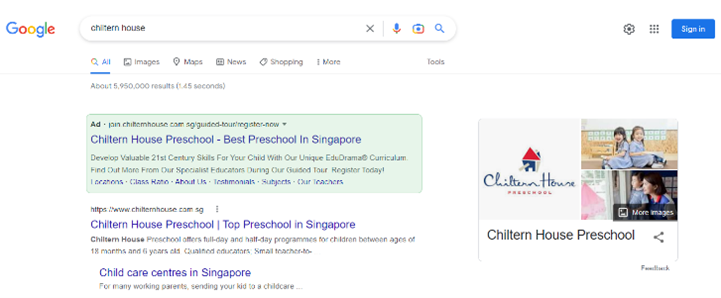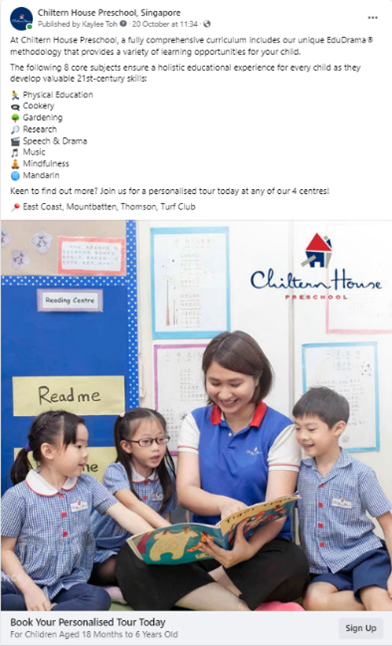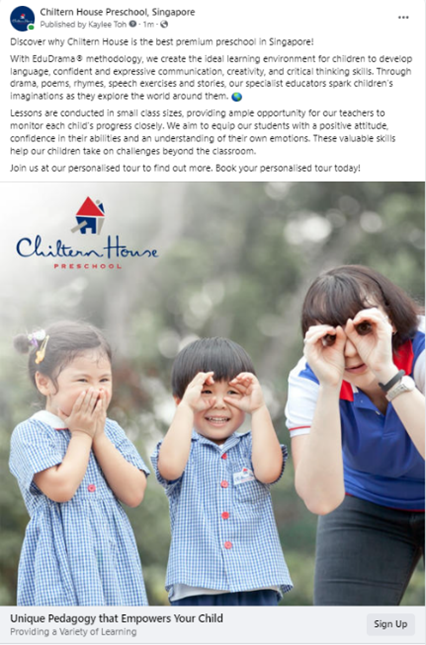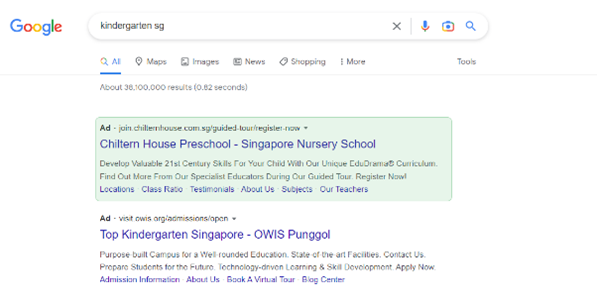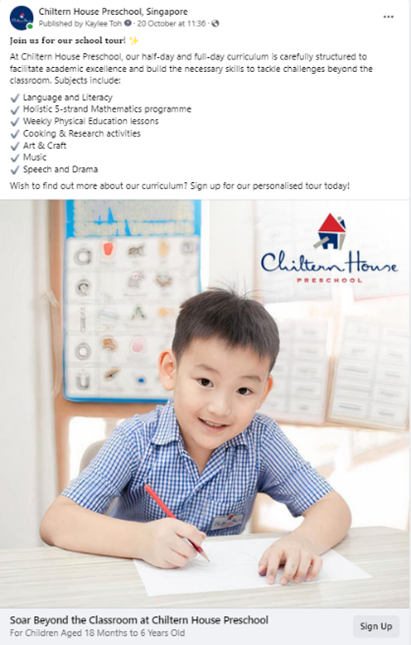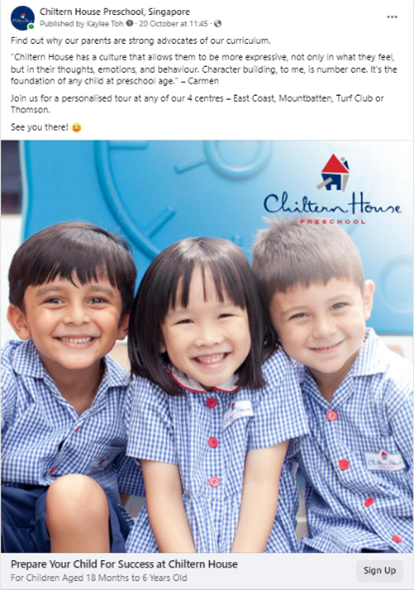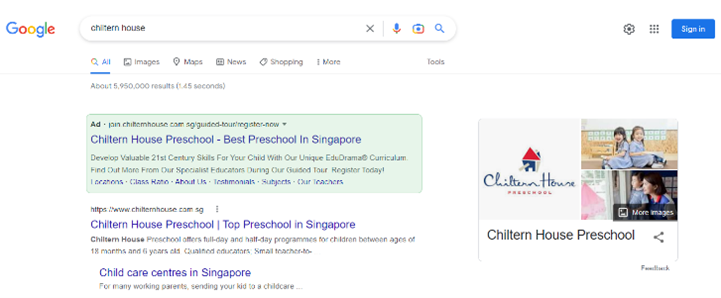 On TikTok, we achieved a low Cost Per Thousand (CPM) of $3.89 while increasing awareness for their Open House campaign. During their Open House campaign, we created a walkthrough video that was native to the platform and integrated seamlessly into viewers' feed without being too disruptive. We also used a catchy audio that was trending on TikTok to further magnify the ad's impact. The new ad average watch time per person 8.05s (usual 3.33s) and we also achieved a low CPC of $0.53 for the Open House campaign.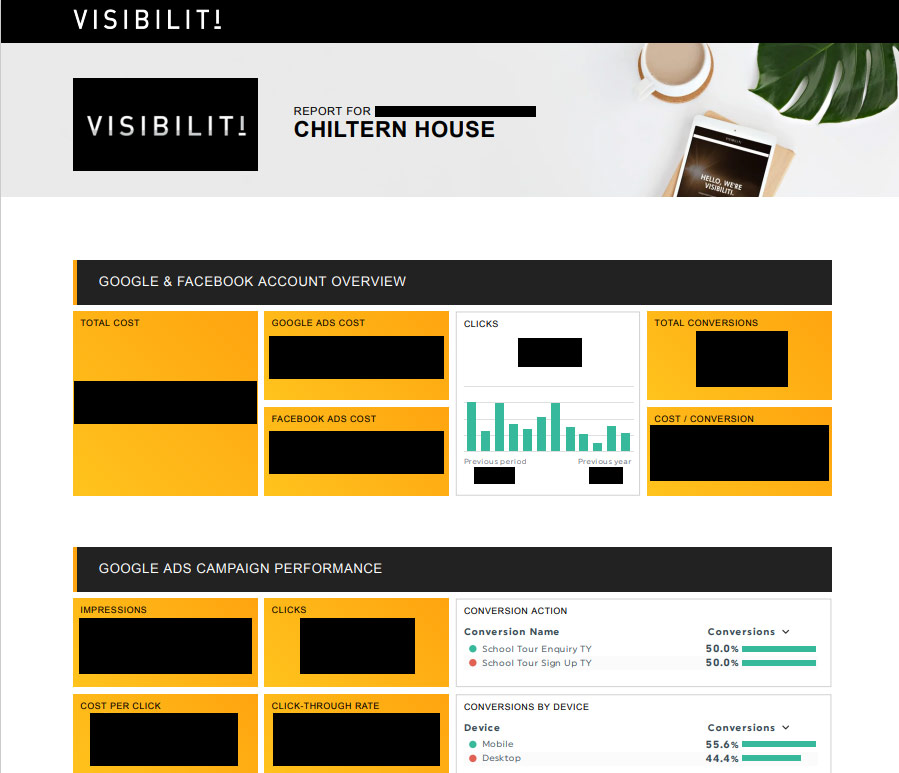 Detailed insight report on how the campaigns performed every month via a real reporting dashboard with fully transparent performance insights of each marketing platform.
They gain more in-depth business intelligence through every advertisement and keyword in their campaign, which allows them to create a more cohesive and actionable picture of their business.
Achieve your business goals with qualified leads and sales today!
Get in touch with us here